By Guest Contributor Kelly Macías; originally published at The Feminist Wire
The week of October 7th was Nobel Prize week. And for economists, writers, scientists, and those who actively work for the resolution of conflict, and peace more broadly, the announcement of the Nobel Prize awards are like the Emmys, Oscars, and Grammys all rolled into one. Those of us engaged in the fields of international relations, conflict resolution, and peace studies eagerly await the announcement of who will win the coveted Nobel Peace Prize. This year, many of us thought that it would be Malala Yousafzai (we were wrong, by the way). You've likely heard of Malala. And you probably know the names of the Peace Prize winners more than any of the winners in the other categories– Jimmy Carter, Desmond Tutu, Al Gore, and Martin Luther King, Jr. are examples of recipients. Peacemakers need not be academicians, have formal education, or even know how to write. They can be from ordinary backgrounds and do extraordinary things to change their communities, countries, and the world for the better. They actively work to undo systems of oppression and injustice. They are everyday folks who become our heroes.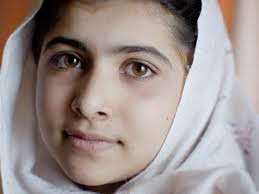 Malala Yousafzai
Unfortunately, peace has long been regarded as men's work, and the Nobel Peace Prize is still a bit of a boys club. There have been 125 winners of the award since 1901, with 100 of those going to individuals and 25 going to organizations. Out of the 100 individuals, only 15 have been women. That number totals only 15% of the prize's overall winners. And even though they are largely underrepresented in recognition, the list of women who have been awarded the prize is quite commendable and distinguished. Jane Addams, Rigoberta Menchu, Wangaari Matthai, Aun Sang Suu Kyi and Mother Theresa are among those 15. One of the wonderful things about this list of extraordinary women is that, at least for me, it is easy to see some of myself in each one. They were humble women who saw communities or countries damaged by violence and inequality. They knew that no one is truly free when others are oppressed and they put everything they had into changing oppressive structures. The international community took note and recognized them for their efforts.
Yet there are some glaring omissions on the list of Peace Prize winners. For example, no woman of color from the United States, nor openly LGBTQ individual, nor an organization championing the rights of LGBTQ persons has ever received the award. This is hard to believe but true. If you look at the contributions of Black American women alone (some of whom are also part of the LGBTQ community), we have a rich history of peace activism dating all the way back to slavery and the abolitionist movement. We organized for civil rights and marched in Birmingham and Selma. Some of us even lost our lives during that struggle. One of us even spoke at the March on Washington (Daisy Bates, the lone female speaker at the event). Even after the legacy of the Civil Rights Movement, we continue to promote peace and the elimination of harmful structures in this country via the prison system, education, health care, public housing, etc. And we are not alone. Women of color in the U.S. have been incredibly active in championing and building peace. Consider Yuri Kochiyama, who was actually nominated for the Peace Prize in 2005; Dolores Huerta, co-founder of the National Farmworkers Association (which later became United Farm Workers), who organized for migrant workers and the poor; Ada Deer, a member of the Menominee Nation and as a Native American activist who was the first woman to head the Bureau of Indian Affairs — the list of activist women of color is long and distinguished. However, these contributions seem lost on the peace community.