By Kendra James
Last year, around this time, I was nursing far too high expectations for a little pilot season pickup called Deception. This year I'm just really glad it's been cancelled so that the actors involved can escape with some dignity intact. One can't say the same about Community.
Yeah, it's that time again. Most networks are at least 80% set with their 2013-2014 Fall/Winter lineups. For better worse you will be sitting through another season of potentially Harmon-less Community. As Abed might say, some stations just like to watch the world burn.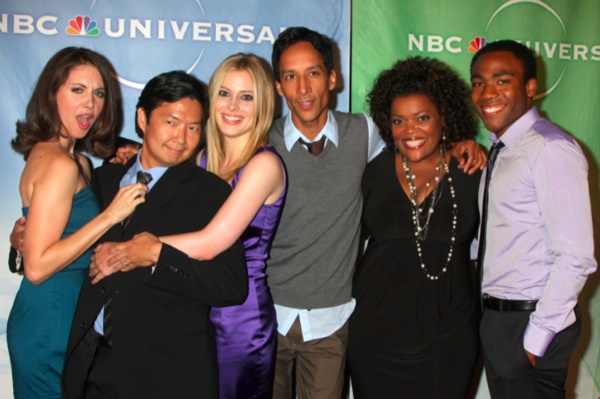 NBC: That in mind, let's start with NBC, whose decisions have actually been marginally less perplexing than in previous years. Aside from renewing Community, they also granted a 22-season run to their drama Parenthood  after a truncated 2012-2013 season and because NBC can't do a good thing without screwing it up just a little? Parenthood will be airing against Scandal, Thursdays at 10pm this fall. For some it's the Sophie's Choice of television. For me? An easy decision.
The Braverman Clan saga is one of my favorite hours on television and there's nothing to indicate that the high quality of the show plans to change going into it's fifth season (you know, like the departure of the show runner who happens to be the driving creative force behind the whole thing? Ahem.) Staying with the blended family theme Welcome to the Family, a 30-minute comedy pilot about white and Latino teen couple who decide to marry after the girlfriend's knocked up (their words, not mine), and About a Boy ( based on the Hugh Grant movie, and developed by Parenthood exec Jason Katims) costarring Al Madrigal and Anjelah N. Johnson-Reyes also received the green light. Between Parenthood, Welcome to the Family, The New Normal (canceled for the Fall), and greenlit pilots Sean Saves The World (about a divorced gay dad!), and The Family Guide (about a divorced blind dad!), NBC really does seem attached to this quirky-modern family thing.
As mentioned, Deception is gone, which isn't much of a surprise and is way less upsetting than the cancellation of Undercovers — yeah, still bitter. Filling in their dramatic gaps will be The Night Shift, a hospital drama starring Eoin Macken, Ken Leung, Brendan Fehr, Freddy Rodriguez, and Jill Flint. There's also The Blacklist, which is apparently their highest-tested pilot in years.
Elsewhere, Blair Underwood stars as a paralyzed cop in a new version of the Raymond Burr procedural Ironside, and Alfonso Cuaron's been tapped to direct the new J.J. Abrams super-powered humans pilot Believe. Unlike last year, it doesn't look like NBC is going to try and capitalize on Scandal's success by featuring another show with a Black female lead. Gina Torres' brief appearances on Hannibal — opposite real-life husband Laurence Fishburne!– will have to suffice…that is, if it's renewed. We may know about the fates of Hannibal and Craig Robinson's untitled comedy project co-staring Amandla Steinberg by mid-week.
NBC gets a B for their pilot season pickups. Solid choices in the drama department that may have longevity, but there's nothing to be hugely excited, about and I wouldn't say they've taken leaps and bounds when it comes to network television diversity. Each cast has one or two  actors and actresses of color peppered throughout in co-starring positions, but the only leading role looks to be Blair Underwood, and The Night Shift seems like the only new show going with a true ensemble feel meaning that everyone could get equal screen and plot time. Picking up Craig Robinson's show could turn it to a B+, and they did increase their number of Jason Katims shows by one. You get bonus points for that.
ABC: Let's get the obvious out of the way: ABC picked up Joss Whedon's Agents of S.H.I.E.L.D pilot. I've shared my thoughts about that here already, so let's see what that cast is shaping up to look like…
I'm not going to sit here and act all holier-than-thou and pretend that I'm not going to watch this show every week, write fanfic, track the tags on Tumblr, and generally participate in any number of annoying fangirl behaviors because of it. But, uh, while I'm glad to see Ming-Na Wen standing there, I guess I was hoping for…a little more. J. August Richards is supposedly playing a huge role, though they haven't released his character name as of yet. This leads me to believe that he's probably playing someone from the Marvel universe. I never would have cast him as Luke Cage during my online role-playing days, but I wouldn't completely object if that's where they wanted to go with that. Especially given the difficulty they've had getting a Jessica Jones show on the air. That said, it's just as likely they'll pull another Nick Fury and switch up the race of an already existing character. Current casting and casting rumors shows this is obviously something Marvel is open to.
The network made other moves this week including picking up the pilot for Resurrection, about an eight-year-old boy who dies in Arcadia, Missouri and wakes up in China 30 years later. It stars Landon Gimenez as the boy (don't get too excited; his long-lost parents are being played by two white actors) and Omar Epps as the immigration agent who guides him through solving the mystery of his death. Lucky 7 tells the story of a group of diverse gas station employees in Astoria who never actually thought they'd win the lottery pool they'd been chipping into for months. The ensemble cast includes Summer Bishil, Isiah Whitlock Jr., and Luis Antonio Ramos, meaning that middle-class New York City may actually look like middle-class New York City. Following Freema Agyeman's footsteps in venturing to America, Being Human's Lenora Crichlow grabbed a co-starring role in Back in the Game, and it's worth noting that Sofia Vergara is producing Killer Women, starring Tricia Helfer as the only female Texas Ranger with Vic Trevino, Alex Fernandez, and Spanish actress Marta Milans. On the comedic side of things Happy Endings is officially dead, to be replaced with (among other things) Super Fun Night, which co-stars Liza Lapira (Don't Trust the B in Apartment 23, NCIS, Dollhouse) alongside Rebel Wilson.
Nashville, which was easily my favorite network debut of the season, is also returning for a second season meaning they'll have a chance to diversify their super-white main cast. Wyclef Jean and Robert Wisdom haven't really done that much in their respective roles, and as far as I can tell Wyclef's minor storyline is over.
Finally, ABC passed on Big Thunder, the 1870s frontier period piece that had been looking to cast several Native actors for starring roles, and Tracie Thoms' Gothika, a soap opera about Dracula, Frankenstein, and fellow gothic literature characters.  This means that Tracie Thoms is free to guest-star as Misty Knight on S.H.I.E.L.D. (with Once Upon a Time's criminally under used Jamie Chung as Colleen Wing– look, ABC, I did all the work for you), and I'm okay with that.
Final grade? B+. Lucky 7 looks promising, it's good to see Vergara producing, Scandal and Greys stay, there's still the possibility of a show from Awkward Black Girl's Issa Rae, and S.H.I.E.L.D. won't actually need to be good in order to be successful.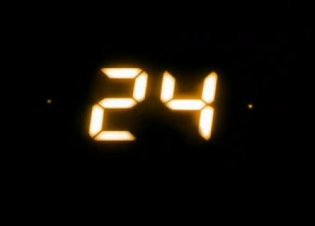 FOX: Well, the big rumor this week is that 24 may be on its way back in the wake of Touch's cancellation. I can only assume it plans on being instrumental in adding to the deluge of pop culture Yellow Peril propaganda we've been subjected to for the past year.
The Following has already been renewed (yes!), and so has Glee (oh boy). Other new hour longs of note include Gang Related, about a gang member tasked to go undercover with the LAPD, starring Ramon Rodriguez, Jay Hernandez and Rza. Then there's Almost Human from J.J. Abrams and starring Michael Ealy and Karl Urban as an android and human buddy-cop pairing. The only thing I can say for certain that I'll check out is Sleepy Hollow (yeah, it's exactly what it sounds like), co-starring John Cho, Nichole Beharie, and Orlando Jones. I'm predictable that way. Otherwise, I have to agree with Deadline in saying that FOX's comedy and drama lineup for 2013-2014 seems to be skewing what could be seen as very traditionally male audience oriented.
We're expecting a few more decisions from FOX in the coming week, so the overall grade remains unknown but if they do bring back 24 they're not getting higher than a C+.
MONDAY MORNING EDIT: 24 is a go, and the pool's open for bets on which group of non-whites will get demonised this time. My money's on North Korea and/or China.
CBS: The most surprising news so far is the dumping of the Beverly Hills Cop: The Series pilot starring Brandon Jackson, Eddie Murphy, and Judge Reinhold, Directed by Barry Sonnenfeld. It's still being shopped at other networks, but I'm not getting too excited. This could be an be an overreaction, but it seems like a bad sign when CBS, king of all procedurals, passes on a procedural pilot with a bankable Black Hollywood actor. That's their bread and butter. Remember that two-bit Criminal Minds spin off starring Forrest Whitaker? Even that aired for half a season. This thing must be terrible (not to mention expensive!), and I need to find a leaked copy immediately.
Golden Boy (starring Chi Mcbride) was canceled (see? It was horrible, but it aired!), along with Rules of Engagement. Otherwise CBS announces their full schedule (which will include renewed shows Elementary and Hawaii Five-0) on Wednesday. Some of the starring names involved include: Robin Williams, Sarah Michelle Gellar, Anna Faris, Allison Janney, Will Arnett, Kal Penn, Tony Shalhoub, Jerry O'Connell, Toni Collette, Dylan McDermott, Josh Holloway, and J.B. Smooth, so we can probably count on the same diversely cast procedural dramas, yet mostly-white comedy lineup they've been serving for years. Rating TBD.
The CW: This channel could cancel everything and show nothing but The Originals next year, and I'd be okay with that. Alas, that is not the case. Along with The Originals, which co-stars Charles Michael Davis, we're getting The 100 with Kelly Hu and Isaiah Washington, about 100 teenagers sent back to a nuclear war ravaged earth in order to repopulate the planet (any excuse for pretty teenagers on a CW show to have sex, amirite?) There's narry a PoC to be found on the IMDB page for Reign–think, the Tudors, but with teenagers and Mary Queen of Scots) and Star-Crossed (think Roswell, 2013) doesn't seem to be brimming with diversity either. Over on the renewed Vampire Diaries Bonnie Bennett appears to be (…SPOILERS!!!..) dead prior to this week's season finale, so it's looking kind of grim for the chromatic side of The CW. The pushed Wonder Woman pilot would have been a great (though likely squandered) opportunity for some interesting casting, but as things stand now–even with Freema staying on The Carrie Diaries–The CW's at a D+.
Let's just take a minute to thank the TV gods for Marcel, though.
Basic Cable: What to do when the networks are not enough? Head on over to ABC Family for Fosters! I'm looking forward to this project from exec. Producer Jennifer Lopez centered around a lesbian couple, their biological son, their adopted twins, and the troubled teen they take in. AMC hasn't made a decision on Turn yet, a Revolutionary War drama about the Culper spy ring, and FX is still up in the air over Tyrant, the drama about an American family of some Middle Eastern descent.
Devious Maids, starring Ana Ortiz, Judy Reyes, Dania Ramirez, and Roselyn Sanchez, is already getting buzz and controversy and has producer Eva Longoria speaking out about the show's content. The drama follows four Latina maids in Beverly Hills, and some have called it a waste of exposure for Latina actresses due to the seemingly stereotypical nature of the roles, while Longoria argues that the show deconstructs the stereotype by showing that maids aren't all they are. We'll get to decide for ourselves soon enough when it premieres on the Lifetime Network.
Also on FX: Saint George and The Bridge, a comedy and drama respectively, both of which follow Longoria's casting trend. Saint George revolves around a Mexican-American protagonist who rises from working class to a successful businessman. The Bridge stars Demain Bichir and Diane Kruger as detectives from the opposite sides of the Mexican/American border who have to work together to hunt down a serial killer dumping his bodies on the bridge between El Paso and Juarez. FX does amazing work creating interesting crime dramas that don't fall under the procedural heading (I don't think I've watched an FX drama that I haven't liked), so I'll definitely be checking this one out.
Last but not least, we have Nick at Nite jumping in on the pilot game with Instant Mom, starring Duane Martin, Sheryl Lee Ralph, and Tia Mowry. The show centers around a 25-year-old who marries an older man with three kids and has to give up her partying ways.
And that's it for now. We'll get more last-minute decisions as the week goes on, and things should be pretty much finalised by Friday. At first glance it seems as though Latino/a actors won the representation game this pilot season in sheer numbers, though I guess we won't really know until we get to see the quality of the shows themselves.Otherwise, I'm still disappointed about Big Thunder, and I'm really curious to see what that Beverly Hills Cop pilot looked like but, aside from Believe and possibly Lucky 7, there's nothing here that's making me fall out of a chair in excitement.
We should be getting some promos out soon (the S.H.I.E.L.D. promo aired Sunday night) which should help enthusiasm build over the summer…only to lead to disappointment 90% of the time.
See you in the Fall!