by Fashion and Entertainment Editor Joseph Lamour
We're trying something new here at The R. In coverage of awards shows I've noticed fashion writers tend to completely ignore people of color, since there are so few nominated for the big awards. This holds true much more so for white-centric awards like The Oscars–less so for The Grammys. Unless you're Halle Berry (and even then), beautiful people of color have to clamor for the spotlight. That's where I come in.
There's so much beauty in the world and, while I love Jennifer, Anne, and Jessica, I would like to shine a light on Inocente, Quvenzhane, and Octavia–some of the best dresses of the night. Beauty in color, under the cut.
Quvenzhane Wallis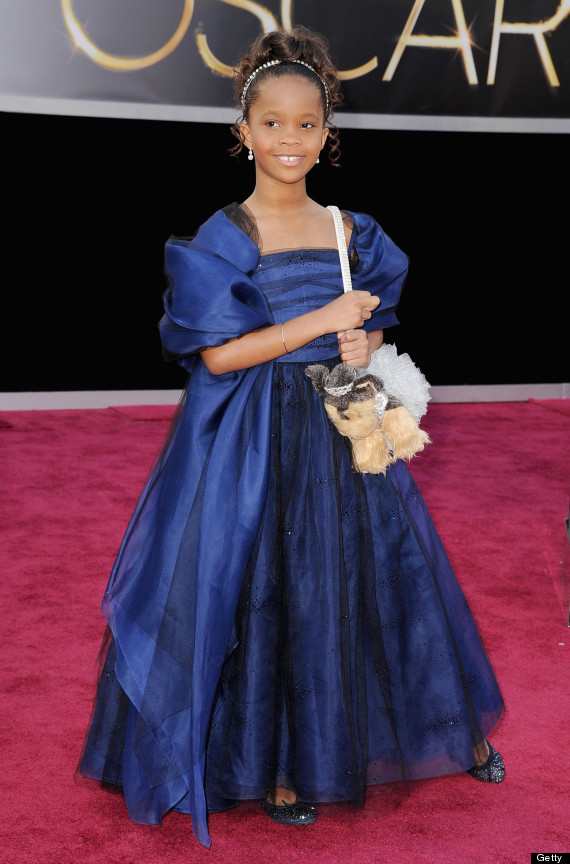 Emad and Soraya Burnat:
Soraya is wearing a traditional Palestinian thawb. Although I want to keep this post positive, I would be remiss not to mention the fact that they were detained at LAX coming into the country, and Michael Moore (of all people) had to vouch for them so that they could actually come to the Oscars. So…that's great.
Octavia Spencer:
Michelle Obama: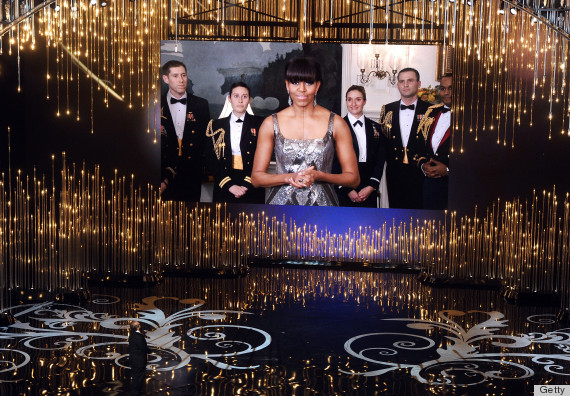 Inocente:
Related! I found her DeviantArt page. Give it love whenever she starts posting there.
Halle Berry: