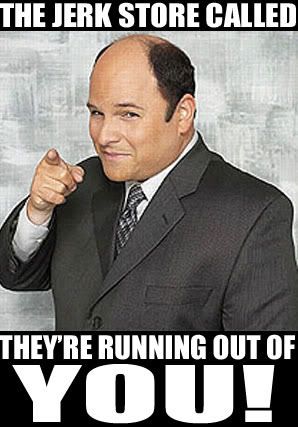 by Special Correspondent Wendi Muse
I hate to even give this guy web time, but here goes…
While doing some research on beauty industry revenue and plastic surgery in Brazil, I stumbled upon a little gem called Playing Brazil. At this point, I started holding back the bile coming up in my throat. It was hard, so I decided to channel my disgust in writing this piece, which basically wrote itself, meaning I just threw up in my mouth a little instead of puking up the contents of my entire stomach.
Check out the site introduction:
This website is a comprehensive guide to picking up brazilian women, for you the tourist. I've spent a long time figuring this out, so if you follow this advice you are seriously going to increase your chances of getting with a beautiful brazilian girl! There is also an easy to use phonetic Portuguese section, which is key for pick up. You will only need a few!
Lovely. It's not like Brazilian women don't already have a hard time. Now they have to worry about fighting off more nasty tourists looking to have a good time and charm them with their bad Portuguese.
The author also reminds us that, just in case we didn't learn this from the media, all mixed girls are HAWT!:
Forget Ronaldinho or Pele, Brazil's best export is their women. brazilian girls are the descendents of generations of racial mixing. Up until the 19th century, Brazil was mainly composed of three different people; the Portuguese, Africans and the indigenous inhabitants. In the 20th century the country received a flood of many millions of migrants from Germany, Italy, Switzerland, Poland and Japan. This recent migration led to Brazil being recognized to have received the second largest number of immigrants in the Western Hemisphere after the United States. So this blend of precarious races mixed into this melting pot has produced an exotic beauty that can be described as a masterpiece, a gift from god which is quite simply unlike any other type of woman in the world.
Major ew.
But wait. Just like in one of those terrible 4 am info-mercials, there's more. Sooo much more!
Here are some of the author's tips on picking up women:
Brazil is not like Thailand, Australia or Ibiza in terms of sheer number of tourists. Brazil still struggles to fulfil its potential in the tourism industry. It still wrongly suffers from an identity crisis. This is great for you as its still absolutely an untapped Mecca. The ratio of local to tourist is still exceedingly high so no matter where you go in Brazil or when you go. You are a "luxurious commodity" to the girls and they will view you as exotic. USE THIS TO YOUR ADVANTAGE. Remember you are a minority as a tourist in Brazil and will be very different to the everyday sleazy Brazilian guys in the club or bar.
See? Brazil is vulnerable. Go exploit that, and tap some youknowwhat in the process!
Generally speaking within 2 seconds of entering a club or bar the whole place will know your foreigners. Your pale skin and different mannerisms will be enough to alert them a mile off that you are not local (which is good!), not to even mention the different language you'll be speaking.
Man, being white and male and foreign in Brazil is AWESOME! I wish I had this magic power over Brazilians, too!
He goes on to warn his readers not to get sloppy drunk because it's not very common in Brazil (This part is true. Most Brazilians, while clubbing, stick to beer or lighter alcoholic drinks because, I don't know, maybe they want to actually have fun instead of spending the night vomiting. What a strange concept!) He goes on to talk about how feminism in Brazil makes it a straight, white, male tourist's playground:
Now if you're not drunk you can give some serious thought to getting your Brazilian girl. Now there are two ways in which this can happen. The first is; she approaches you.
Yes, you heard right!!! She approaches you. Brazilian women and culture are very sexually liberated, and it's not uncommon for a girl to approach you and with very few words exchanged want to then kiss you. They are very forward.
So if she is hanging around expectantly kiss her! Even if you've been speaking to her for less than a minute. Seriously, DO IT! It's what she'll be wanting, you'll be able to see it in her eyes. So what are you waiting for?
This part is a bit true as well, though not in the way he says it. In Brazil, it's common for people at parties or in clubs to "ficar." The verb "ficar" technically means to stay, to remain, or to be located in a particular place, but it also means "hook up." Yes, "o ficar" is the Brazilian Portuguese equivalent of that vague post-peck on the cheek, pre-sex place that some older Americans and even the New York Times (is it just me, or is it not so awesome that the author's last name is Blow?!?!) waste their lives trying to figure out. But I will tell you one thing, in Brazil, it's not that deep.
"O Ficar" is simply making out with someone as if the world might end tomorrow, but after that, there is no guarantee that anything is going to actually happen. In the States, if someone were to make out with me like that, the expectation on both ends would be to go beyond just a kiss, but in Brazil, kissing people, even perfect strangers, is the norm (in social/pick-up friendly environments like clubs). And when I say this, I don't mean in it an insulting, judgmental way. It's just a cultural difference that many foreign visitors have trouble adjusting to and/or don't understand. The author of Playing Brazil is a perfect example. Sure, "o ficar" can lead to other things, but for some, it's just a way to ease the tension of meeting someone for the first time. Kiss first, chat and drink (and sometimes even the person's name) come later. That doesn't mean, however, that it's an invitation for easy sex.
Oh and last but not least, we must talk about the power of language:
So look to verbally seduce them. When you deliver your line in Portuguese i.e. "Oi, tudo bem?" Make sure you have a big smile on your face as it will portray that you're a fun confident type of guy. . . By this point one of either two things will happen. Either she will speak some English in which case she will immediately start chatting to you in English as they are so keen to practice their English. If this happens then great you're in. You will see how different Brazilian girls are compared to other nationalities; their enthusiasm is quite literally contagious!
So careful, guys. DO NOT learn Portuguese because you actually care about Brazilian culture or want to interact with people as humans. Learn just enough Portuguese to say hello, because that's all you will need for a night of panty-dropping excitement. Ok, full on upchuck. This is insulting to women, obviously. He insults Brazilian women by making them out to be "easy" (and not in the good, hey she is empowered and has agency and understands the role of sex in human relationships kind of way, but in the these women are like porn personified, naive, stupid, and easy to objectify kind of way), but he also manages to insult women of other countries by making this gross comparison between "us" and "them." He manages to insult Brazilian men several times on the site (they're stupid, ugly, sleazy). And all in all, he is a big insult to white men, tourists, and a whole slew of other people.
If I were to revise his site, I'd simply advise his readers that if they really want girls, maybe going to a foreign country they know nothing about in hopes of hooking up with the population of whom they might have an incredibly stereotypical view might not be the best way to do it. In Getting a Girl 101, I am not quite sure if being an ignorant jerk is part of the lesson. Man, gotta love the democratization of the internet.